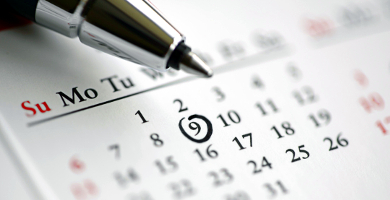 upcoming
Events
100th Anniversary Committee Meeting
Mar
03
All volunteers for promoting and arranging the church's 100th year anniversary will meet Sunday evening at 4:30 PM to discuss plans.
Choir Dinner
Apr
04
The church choir will be having its fellowship dinner on Thursday, April 4th, at 6 PM. The church van will be available for members needing a ride. Please meet at the church by 5:30 PM.
Day of Holy Week
Apr
16
The week before Resurrection Sunday, community churches gather together to worship Jesus Christ. When? Monday through Friday (15th to 19th), from 12 to 1 PM with Sunrise Service on the, 21st, at Crescent Hill Cemetary. This year's host is, Kenova United Methodist Church. On Tuesday, April 16th, 20th Street Baptist will provide music and food, and Kenova Church of God will provide preaching and dessert.
Church Potluck Breakfast
Apr
20
Join us for the church wide potluck breakfast. Last month's fellowship was exceptionally blessed in the Lord's Spirit, and by His provision. Share your favorite dish or come simply to enjoy other favorites. All are welcome!
---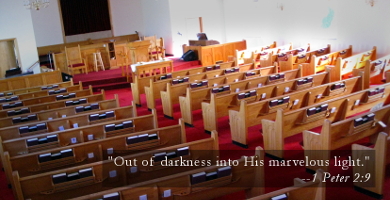 Service
Times
Sunday Morning
Bibile Study 9:45 AM
Worship Assembly 11 AM
Sunday Evening
Bible Timeline 6 PM
Wednesday Evening
Bible Study & Prayer 6 PM
---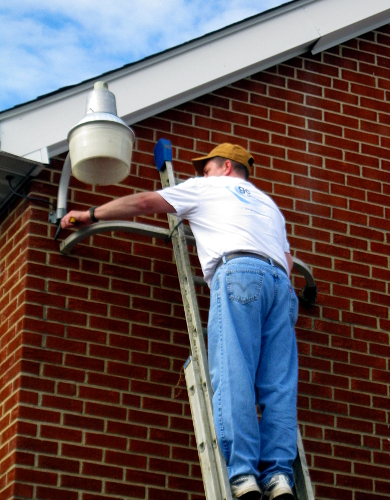 Church
Spotlight
Thank you to brother Todd, and his father Charlie, who installed new LED Dusk to Dawn light fixtures in back of the church. Keeping church grounds well lit at night is one of our latest priorities. Great job guys!