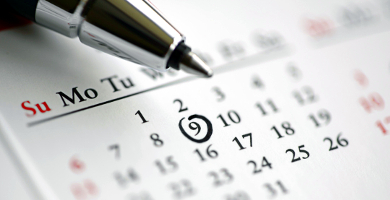 upcoming
Events
Lord's Supper
May
05
Following the 11 AM service. Let us prepare our hearts and minds for worship and examine our walk in the Spirit of the Lord, and His truth. "If we confess our sins, He is faithful and just to forgive us [our] sins and to cleanse us from all unrighteousness" (1 John 1:9-10 [NKJV]).
Church Business Meeting
May
08
The church will hold its regular monthly business meeting at 7 PM. All are welcome to attend, with voting privileges extended to members only.
Replacing the Flag Prayer Ceremony
May
15
Weather permitting, on Wednesday evening at 6 PM, the church will be replacing the old flag with a new flag. We hope to have those attending to participate in this special prayer service outside around the flag pole. All are welcome.
Church Potluck Breakfast
May
18
Join us for the church wide potluck breakfast. Last month's fellowship was exceptionally blessed in the Lord's Spirit, and by His provision. Share your favorite dish or come simply to enjoy other favorites. All are welcome!
100 Year Committee Meeting
May
19
4:30 PM Sunday evening the organizing committee for the church's 100 year anniversary celebration will meet in the copy room in back of the sanctuary.
Bible Study Teachers' Meeting
May
26
All teachers of Bible study groups will hold their monthly meeting following 11 AM worship service. This is a time for church teachers to express opinions and make decisions as to how 20th Street might improve its Bible groups for ages.
---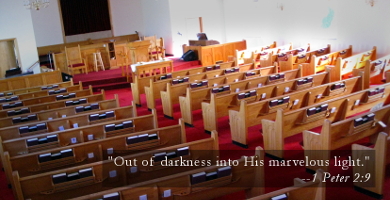 Service
Times
Sunday Morning
Bibile Study 9:45 AM
Worship Assembly 11 AM
Sunday Evening
Bible Timeline 6 PM
Wednesday Evening
Bible Study & Prayer 6 PM
---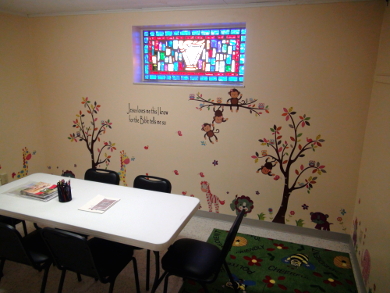 Church
Spotlight
Thank you to Kathy and Jan for their work on painting and decorating the children's Bible classroom. It looks great, ladies! Well done, and much appreciated. The children seem to love it, as do their teachers.